I took a Children's Book Writing class at Gotham Writers Workshop, where I am an intern this term, and wrote about my experience! It was fun and inspiring, and if I ever get this writing thing off the ground, I could definitely see myself writing a children's book (young reader/chapter books or maybe YA. Somewhere around the Harry Potter/Hunger Games reading age I suppose). Check out my post and show some support for our still developing intern blog over at Gotham.
Star and Ace
Connie here!
I took a one day intensive on Children's Book Writing taught by Michael Leviton and it was a great! I learned about children's books and got some delicious hot chocolate.

It was fun seeing how some aspects of writing children's books remind me of screenwriting. Obviously storytelling in general follows similar patterns of introductions, inciting incidents, rising and falling actions, a climax, and a conclusion, but children's books–specifically picture books–have some similarities with dramatic writing.
When writing a children's book, you send a manuscript with the text under what page spread they will be on. For example, in the book "Mama" by Jeanette Winter, a baby fish looks for his mama. The only word in most of the book is "Mama."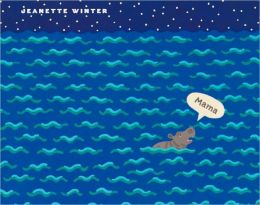 So:
[p4-5]
Mama!
Then, since they're picture books, most of the story will be told through the illustrations, but those illustrations won't come until after a publishing…
View original post 590 more words